Below you will find the steps to download and install Forex Recovery Bot for MetaTrader 5:
Step 1)
After you complete your order visit https://forexrecoverybot.com/my-account/downloads/ to download Forex Recovery Bot MT5 version.
Step 2)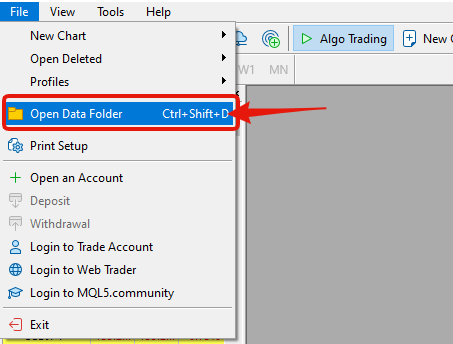 Open your MetaTrader 5, click File, and then click "open data folder".
Step 3)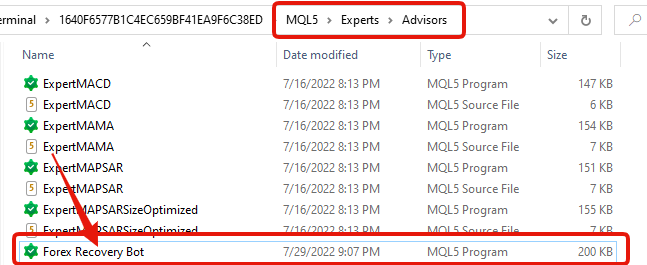 Navigate into the MQL5 folder, click the Experts folder, and then Advisors. Copy and paste the "Forex Recovery Bot.ex5" file that you downloaded from step 1 here.
Step 4)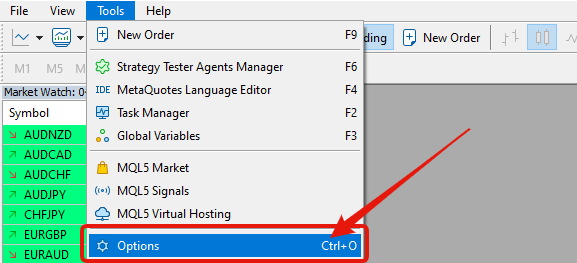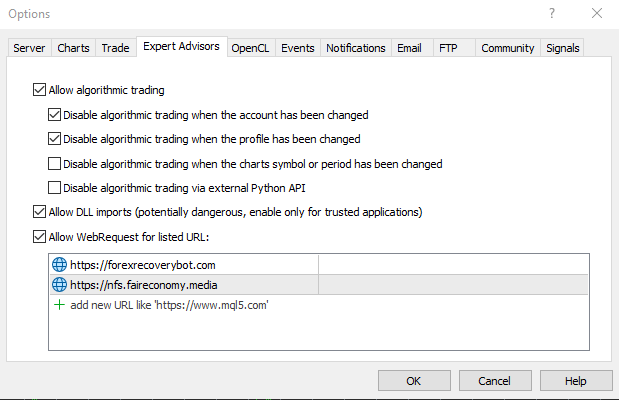 Click the tools tab, and then click options.
Navigate to the "expert advisors" tab and make the following changes:
Check "allow automated trading"
Check "allow DLL imports"
Check "allow WebRequest for listed URL", and then add "https://forexrecoverybot.com" to the
list.
Next add https://nfs.faireconomy.media to the list and click ok.
Step 5)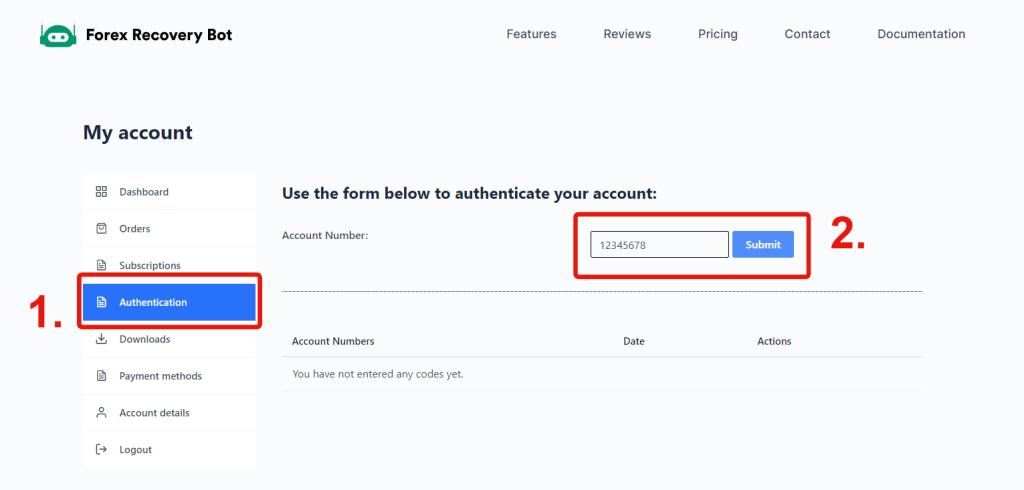 Navigate to: https://forexrecoverybot.com/my-account/authentication/ , enter your MetaTrader 5 account number in the box, and click submit.
You have now completed the installation for Forex Recovery Bot MT5, and you can proceed with adding the bot to your chart. For any questions or assistance please contact us at hello@forexrecoverybot.com